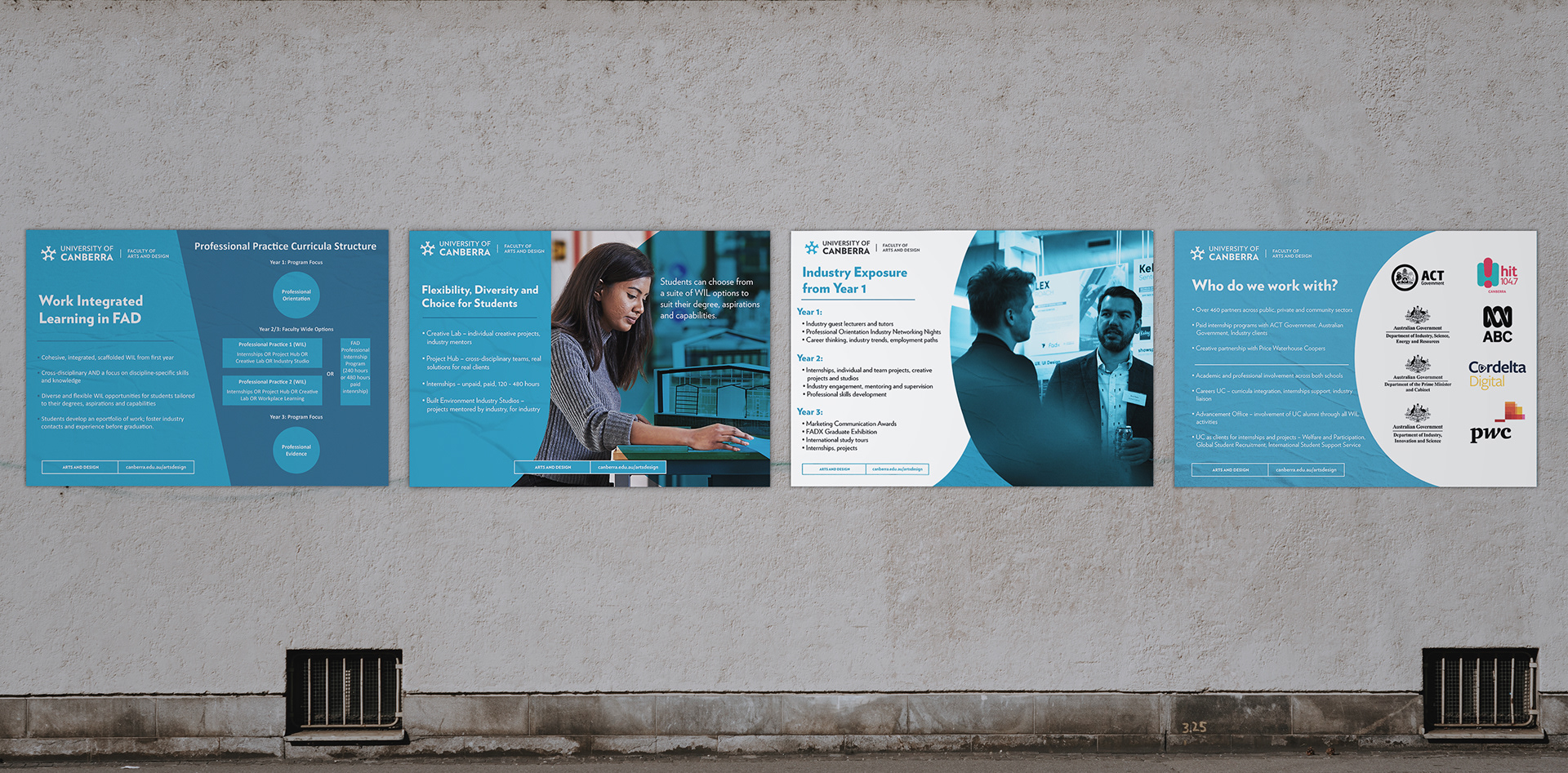 I was approached by the 

University of Canberra

's Faculty of Arts and Design to create four posters for their course advertisement. The posters highlight and promotes their curriculum and industry exposure for potential students or anyone interested in taking up the course. As well as establishing the programs students will be undertaking throughout their professional journey.